Sunday, July 19, 2009

We have a large and mixed bag of mail.

Your correspondent Brad (Thurs, 16 July) acknowledged both the 'Peter Principle' and some of the downsides. He neglected to mention, didn't consider, or was edited for brevity, one of the more tragic consequences of the principle identified.

Many of the officers/senior NCO's who fall into the category of rising to the level of their incompetence do manage to get themselves killed. Unfortunately, all too often they have taken far too many young men with them.

And the military has the some of the most dramatic of these failures, Challenger/Discovery anyone? The Executive is not immune.

Most respectfully,

Jonathan P Gilbert "If everyone is thinking alike, then somebody isn't thinking." - Gen. George S. Patton

Clearly. And there has to be room for promotion, meaning that you can't fill the intermediate positions with time servers. At the same time, long term enlisted troops can often be the backbone of the army. See Kipling on color sergeants.

==

The Solution to Up or Out (that will, of course, never happen)

Dr. Pournelle,

A far better way would be to implement a true regimental system where promotions and assecions were locally controlled. Much like giving control back to local school boards as a cure for our education system, this would allow local commanders to retain who they wanted, promote who they saw fit and move out those who had no business being there.

This would, of course, eliminate the need for much of our personnel system, which is the primary reason it will never happen. It would also concentrate way too much power in the hands of Junior and Field Grade Officers, which probably worries a certain class of people.

I will now hear many many reasons why this just could never work (even though it has many times in the past).

Matt Kirchner

CPT, IN (in a former life)

==

Up or Out and the Peter Principle:

Jerry,

A software company my dad worked for a few years back had a technical career path available for those who deserved promotion for merit but were not cut out for managerial positions. Pay raises & recognition came without being attached to responsibility beyond the person's ability. If this is done well it can be a defense against the Peter Principle.

—Joel Salomon

==

40 year old recruit == 48 year old out on his ear

Dr. Pournelle,

A correspondent wrote '"Up or Out" may still be needed to assure quality performance across the board.' and that today's 40-year-old recruit expected to stay in 20 years and receive a nice pension. ProblemS: that a 20 year pension in today's service delivers a pension at somewhat less that 20% of pay at the time of retirement (<40% base pay, which is less than half of total pay and allowances), that there will be a probable mandatory separation at 57 or when/if the soldier can no longer meet combat standards, and that 20 year career won't be possible unless said soldier meets promotion requirements as interpreted throughout that career. My personal experience is somewhat dated, but that "nice" family medical insurance is not all its cracked up to be, either. Military family doctors do well when not over run and understaffed, but are subject to the Iron Law in most situations. Tricare is okay if you don't have to use it for more than bandaids and aspirin.

The only career that that recruit is guaranteed is the term of his first enlistment. Meanwhile, experienced soldiers excess to the manning requirement du jour will continue to be discharged at the convenience of the service.

I wish that soldier well, but recruiters are still recruiters.

Imho, high year of tenure "up or out" programs have forced out a lot of the competent before their contributions were ended, and has reduced readiness since the end of the draft. Not Mr McNamara's only such contribution. Your service-of-choice mileage may vary.

-d

============

P C costs nonexistant money

The State of Ohio has passed a law requiring the state and all the 88 county Boards of Mental Retardation to change their names, signs, and stationary to something else, I forget what. Meanwhile the state has no budget.

R

=================

Webcams, printers, gizmos - the untold net threats,

Jerry

"The biggest security threats to business and home networks may be the avalanche of webcams, printers, and other devices that ship with embedded web interfaces that can easily be turned against their masters:"

http://www.theregister.co.uk/
2009/07/16/buggy_web_interface_peril/

"The device that posed the highest number of threats was NAS, or network-attached storage, units, which were susceptible to all five attack classes considered in the study."

Oops. That is very, very bad news.

Ed

============

Surprising advice

From the San Francisco Examiner.

http://www.examiner.com/x-8266
-SF-Relationship-Advice-Examiner~
y2009m7d15-I-take-thee-though-
not-thine-surname-Women-and-n
ametaking-traditions

BTW, Isn¹t it THY not THINE?

Steve

=========

I was a teen age nerd

Why I won't be at my high school reunion...

http://scienceblogs.com/goodmath/
2009/07/very_off_topic_why_i_
wont_be_a.php?utm_source=
combinedfeed&utm_medium=rss

Julie

===========

Feedback

Our friends Alex and Mina Morton took us out to dinner last night at a new local restaurant called Artisan Eats. A small sign on the wall near our table made us all grin:

"UNATTENDED CHILDREN WILL BE GIVEN ESPRESSO AND A FREE PUPPY."

Spider Robinson

Hey ho.

===========

Re: dum-dum bullets

Ah yes, another "Powerpoint is DESTROYING AMERICAN THOUGHT" article.

It's a bad craftsman who blames his tools. There's nothing special about slideshow presentations that keep people from being able to collaborate, or take notes, or make decisions, or discuss things. There's no reason that you can't write up the meeting minutes and append them to the presentation file.

I _will_ say that people's presentation skills are often thoroughly rotten; if I never have to sit through someone reading 500 bullet-points at me again, it'll be too soon. But Powerpoint didn't create that situation--it just made it obvious.

========

Without The Hot Air

Jerry,

I've come across an interesting book, "Sustainable Energy - without the hot air" by David MacKay. Professor MacKay is a physicist at Cambridge and he explains the math about how we use and produce energy in a way that lets you do apple to apple comparisons and which exposes many absurdities in our energy policies. What is also interesting is that you can download it for free here: http://www.withouthotair.com/

It is also interesting that the paperback is selling well in the UK, even with the free download. Amazon has a text only version for the Kindle, but the illustrations are very important for this book.

Joel Upchurch

It is worth more comment than I have time to give it. And as you say the illustrations are important.

==========

Asia's Rise? Think Again

Don't believe the hype about the decline of America and the dawn of a new Asian age. It will be many decades before China, India, and the rest of the region take over the world, if they ever do

http://www.foreignpolicy.com/
articles/2009/06/22/think_again_
asias_rise?page=full

Jason

========
Dear Dr Pournelle,
Your website doesn't suck. (I can't say the same for the 21st century so far...)
Modern trends in website design seem to involve packing 5k of textual content deep within 150k of CSS formatting, javascript, IFRAMEs, and Cthulu alone knows what-all other cruft. "To use this site you must enable cookies, javascript, install the very latest Flash update,lower your security settings to TSA-quality, and always depend on the kindness of strangers!"
Your website is a pleasure to read; great content unencumbered by Dancing Hampsters. It would be more than worthwhile even if you DID require all that chrome-and-tailfin cruftware. It's even better because you don't!
My prayers for your continuing good health,
--DCA

I couldn't find the dancing hampsters...
==========
SF Writers, Survival With Style, and Despair is a Sin
I echo your thoughts that we CAN use our knowledge of science to get out of the mess into which we've put our civilization. I am increasingly admonished by your exhortations of "Despair is a sin" when I see that we're NOT doing so.
My mother recently showed some interest in reading science fiction. Since I've been reading the true quill for about 35 years I thought I could suggest some good representations. Of course prudence suggested I reread my choices to make sure they wouldn't turn her off or be over her head. One thing that jumped out at me was a scene in Starship Troopers where a future high school teacher was comparing raising a child to rearing a puppy, and showing how horribly the late XXth century people raised their kids. It read very much like a current article on education. When I showed that to my mother she was astonished it was written in 1959.
That led me to explaining that SF writing is not just about starships and lasers. I pointed out stories from Heinlein, Niven, Clarke and yourself and have added a lot to her reading list. After some discussion, I finally gave her a definition of "science fiction" and science fiction writers. The definition was greatly influenced by you as a person (as inferred from your website) as well as you're writing. Here's what I told her:
Science fiction writers look at our current world, our current technology and science, our current beliefs and values. They then project those things through the lens of scientific knowledge into the future and ask "what if?"
We also discussed current politics, in light of the Heinlein example, which led to discussing your web site and many of your recent commentaries. At one point I was amused to hear her say: "I wish HE'D run for president."
I can only agree. Thanks for being you.
Wishing you health, happiness, and prosperity,
Brent

===========
Stephen Hawking: "Humans Have Entered a New Stage of Evolution"
Although It has taken homo sapiens several million years to evolve from the apes, the useful information in our DNA, has probably changed by only a few million bits. So the rate of biological evolution in humans, Stephen Hawking points out in his Life in the Universe lecture, is about a bit a year.
"By contrast," Hawking says, "there are about 50,000 new books published in the English language each year, containing of the order of a hundred billion bits of information. Of course, the great majority of this information is garbage, and no use to any form of life. But, even so, the rate at which useful information can be added is millions, if not billions, higher than with DNA."
This means Hawking says that we have entered a new phase of evolution. "At first, evolution proceeded by natural selection, from random mutations. This Darwinian phase, lasted about three and a half billion years, and produced us, beings who developed language, to exchange information."
But what distinguishes us from our cave man ancestors is the knowledge that we have accumulated over the last ten thousand years, and particularly, Hawking points out, over the last three hundred.
Full article, plus check out the image of Hawking with Earth, Luna, and Mars in the background around him:
http://www.dailygalaxy.com/
my_weblog/2009/07/stephen-hawking-
the-planet-has-entered-a-new-
phase-of-evolution.html

For those looking for Tocqueville:
Subj: Tocqueville online
A friend sent me these:
http://xroads.virginia.edu/~Hyper/DETOC/toc_indx.html
(Hypertext version)
and
http://www.gutenberg.org/etext/815
http://www.gutenberg.org/etext/816
(Lots of versions) Project Gutenberg spells his name "Alexis de Tocqueville" (two l's in Tocqueville)
Rod Montgomery==monty@starfief.com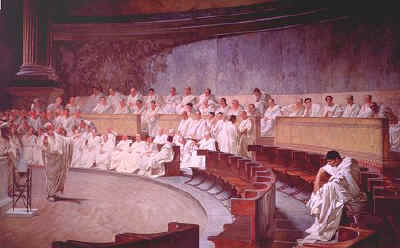 ===========
Man-made star...
http://news.bbc.co.uk/2/hi/
science/nature/8044620.stm
Charles Brumbelow
=============w
f
g


The current page will always have the name currentmail.html and may be bookmarked. For previous weeks, go to the MAIL HOME PAGE.
FOR THE CURRENT VIEW PAGE CLICK HERE
If you are not paying for this place, click here...
IF YOU SEND MAIL it may be published; if you want it private SAY SO AT THE TOP of the mail. I try to respect confidences, but there is only me, and this is Chaos Manor. If you want a mail address other than the one from which you sent the mail to appear, PUT THAT AT THE END OF THE LETTER as a signature. In general, put the name you want at the end of the letter: if you put no address there none will be posted, but I do want some kind of name, or explicitly to say (name withheld).
Note that if you don't put a name in the bottom of the letter I have to get one from the header. This takes time I don't have, and may end up with a name and address you didn't want on the letter. Do us both a favor: sign your letters to me with the name and address (or no address) as you want them posted. Also, repeat the subject as the first line of the mail. That also saves me time.
I try to answer mail, but mostly I can't get to all of it. I read it all, although not always the instant it comes in. I do have books to write too... I am reminded of H. P. Lovecraft who slowly starved to death while answering fan mail.
Search engine:
or the freefind search
If you want to PAY FOR THIS PLACE I keep the latest information HERE. MY THANKS to all of you who sent money. Some of you went to a lot of trouble to send money from overseas. Thank you! There are also some new payment methods. I am preparing a special (electronic) mailing to all those who paid: there will be a couple of these. I have thought about a subscriber section of the page. LET ME KNOW your thoughts.
.

If you subscribed:

CLICK HERE for a Special Request.

If you didn't and haven't, why not?

If this seems a lot about paying think of it as the Subscription Drive Nag. You'll see more.

Patron Subscription:
Search: type in string and press return.
For platinum subscription:
For a PDF copy of A Step Farther Out:
= = = = = = = = = =
For a Regular Subscription click here:
= = = = = = = =
Strategy of Technology in pdf format:
To order the nose pump I recommend, click on the banner below:
Entire Site Copyright, 1998, 1999, 2000, 2001, 2002, 2003, 2004, 2005, 2006, 2007, 2008 by Jerry E. Pournelle. All rights reserved.