Tuesday, March 21, 2017
Liberalism is a philosophy of consolation for the West as it commits suicide.
James Burnham

Military suicide: the US military was never a very impressive one, certainly not when compared to the British, Russian or German ones. But it did have a couple of very strong points including the ability to produce a lot of technical innovations which made it possible to produce new, sometimes quite revolutionary, weapons. And if the US track record on ground operations was rather modest, the US did prove to be a most capable adversary in naval and aerial warfare. I don't think that it can be denied that for most of the years following WWII the US had the most powerful and sophisticated navy and airforce in the world. Then, gradually, things started getting worse and worse as the costs of the very expensive ships and aircraft shot through the roof while the quality of the produced systems appeared to be gradually degrading. Weapons systems which looked nothing short of awesome in the lab and test grounds proved to be almost useless once they to to their end user on the battlefield. What happened? How did a country which produced the UH-1 Huey or the F-16 suddenly start producing Apaches and F-35s?! The explanation is painfully simple: corruption.

http://www.unz.com/tsaker/the-empire-should-be-placed-on-suicide-watch/
The entire linked article is worth reading, particularly the two sections on national suicide (Political Suicide and Foreign Policy Suicide). Note I am recommending this for reading and contemplation, and perhaps discussion. This is not a blanket endorsement, particularly of his criticism of Generals Petraeus and Mathis. The politicization of the nation's military leadership is manifest, but it too needs discussion at another timed; and of course we may look forward to considerable reform. Mr. Trump was not known for appointment of incompetent political cronies to run portions of his financial empire. Draining the swamp is not going to be simple nor will it be quick given the world situation.

President Trump has gone all out for passage of the health care bill; he made a promise that he would repeal Obamacare and replace it with something better. The current bill does not appear to be "conservative" enough, and the Freedom Caucus is willing to stick us with Obamacare until we get near perfection. Their reasoning is that we will never get more than we ask for, and this bill is nowhere near perfect; get a perfect bill through the House, let the Senate reject it, and the Democrats now own Obamacare just in time for the 2018 elections with waves of Democratic Senators up for reelection in Red states.
President Trump is apparently working a different strategy; since this bill will fail in the Senate, the Democrats will own Obamacare anyway. Obamacare is a disaster, and will be repealed, leaving us with the situation we had before the midnight lame duck passage of Obamacare. And that – well, at this point I find myself saying beedee, beedee, beedee…
It is pointless to comment on this now, because the "news" changes every hour and nothing is certain. I continue to believe that President Trump is a very competent man, and if he is crazy he is crazy like a fox.
sc:bubbles]
Justice Department warned White House that Flynn could be vulnerable to Russian blackmail, officials say

https://www.washingtonpost.com/world/national-security/justice-department-warned-white-house-that-flynn-could-be-vulnerable-to-russian-blackmail-officials-say/2017/02/13/fc5dab88-f228-11e6-8d72-263470bf0401_story.html?utm_term=.093f89ca8cc8

By Adam Entous, Ellen Nakashima and Philip Rucker February 13

The acting attorney general informed the Trump White House late last month that she believed Michael Flynn had misled senior administration officials about the nature of his communications with the Russian ambassador to the United States, and warned that the national security adviser was potentially vulnerable to Russian blackmail, current and former U.S. officials said.

The message, delivered by Sally Q. Yates and a senior career national security official to the White House counsel, was prompted by concerns that ­Flynn, when asked about his calls and texts with the ­Russian diplomat, had told Vice ­President-elect Mike Pence and others that he had not discussed the Obama administration sanctions on Russia for its interference in the 2016 election, the officials said. It is unclear what the White House counsel, Donald McGahn, did with the ­information.
The one thing we are certain of is that revealing that if a government agency taps a non-citizen's telephone, and that phone is used in a conversation with a US Citizen, the situation changes instantly; the conversation, especially including the identity of the Citizen, becomes highly classified, and access to that identity and conversation is greatly restricted; consequently there must be a record of who told Ms. Yates and the as yet unidentified senior career national security official must know who told them the details of the conversation and the identity of t. General Flynn. There is also the question of who told them what Flynn told the Vice President about the conversation? They were, they say, concerned that Lt. Gen. Flynn might be blackmailed because he had not told the Vice President about the sanctions that then President Obama imposed on Russia the day before the phone call. The Russian Ambassador did not ask Lt. Gen Flynn, then the National Security Advisor designate for President Elect Trump how Mr. Trump, as President, would react to a Russian counter-sanction deporting 31 American diplomatic families in retaliation? Or he did but Lt. Gen. Flynn did not tell the Vice President this? Really? But Ms. Yates had a transcript of the call, and inferred that Flynn could be blackmailed, and the President ought to know.
And no one is asking her who told her the details, not only about the admittedly tapped telephone from Trump Tower to the Russian Ambassador, but also the conversation between Flynn and the Vice President. How did she know what Flynn told the VP? No Congressperson seems to have asked that question. Do they already know, or have they been hit with a stupid stick?
Very odd. Very Odd indeed.

I just saw this:
The Flynn leak

"if a warranted tap of a non-US Citizen's phone discloses and records a conversation with a US Citizen – which of course Lt. Gen. Flynn is – then special rules apply to dissemination of any information, specifically including the identity of the citizen. "
When does a leak become a leak? Can the guy (or gal) who actually recorded the conversation discuss this with his or her bosses? Does it become a felony as soon as this is mentioned to anyone else within the agency. Or does it remain OK as long as the ID of the caller and the content remain confined to people with high security clearances, and they treat that information as if it were confidential, and not to be widely shared? Does the Acting Attorney General of the US have a high enough security clearance to be briefed on the matter (or does the law specifically prohibit that kind of notification)?
Perhaps they need to start by looking at who within the Trump administration was notified. Do we know for certain that this leak wasn't done by one of Trump's own people, someone jockeying for position within the new administration? Some of those folks might not be quite as familiar with government policy in this area, and might not have understood the gravity of leaking information to take out a potential rival.

Craig
Since we know nothing, I have no answer. Sally Yates was an Obama holdover and instantly went to work as a Democrat political operative on being fired as Acting Attorney General. Somehow she knew what Lt. Gen. Flynn discussed with the Russian Ambassador in that call from thee Trump Tower just after President Obama deported 31 Russian diplomats and families, and also that Flynn did not tell the VP about the discussion of Obama's sanctions or Putin's lack of retaliation; how she knew what Flynn told the VP is not known to anyone I know; but I find it unbelievable that no one in Trump Tower knew all about that phone call, since it was known there that Flynn was making it.
Here is all I know:
Husband of fired AG top donor to Dems, Obama

http://www.washingtonexaminer.com/husband-of-fired-ag-top-donor-to-dems-obama/article/2613466
https://www.justice.gov/opa/speech/deputy-attorney-general-sally-q-yates-delivers-remarks-new-york-city-bar-association
https://www.palmerreport.com/politics/sally-yates-testify-trump-russia-house-intel/1828/
Ms. Yates was said to be on the witness list for the Congressional investigation back in February, but I find no record that she did. I'd have thought she'd be the first person called, but I'm not in Congress. Those inside the Beltway think differently from the rest of us.

Wiretapping "Investigation"

Hello again, Dr. Pournelle –
In your Chaos Manor of Mar 20 you said of wiretapgate – to coin a phrase – "That's the interesting investigation. Have we any agents with the competence to conduct it?"
I think you used the wrong "c" word.
Not "competence" but "cojones."
Keep well!
Cam Kirmser

re- Doctors that kill and B-'s dad.

Jerry

I had B's experience in mind when I asked my question: "Do you want to die?" I really expected, given what the wife and the doctors said, the patient would nod his head Yes. But he was like my own dad and indicated NO. People like B's dad really should make out living wills in addition to healthcare proxies. What I really like about the story was that doctor who noted that he had seen a miraculous response. He slowed down the action until he knew which way the guy would go, then advised B and his mom. Fine story. Deftly illustrates that end of life care is an art, and relies on the experience of human beings. Cut and dry rules don't cover it.

Ed

How Leonardo DiCaprio Can Persuade Me on Climate… buffy willow

Jerry

This, from Scott Adams' blog:

http://blog.dilbert.com/post/158549646496/how-leonardo-dicaprio-can-persuade-me-on-climate

" . . . If you want to convince me that climate change is real, the best approach is to abandon the current method that packages climate models in a fashion that is identical to well-known scams. (Or hoaxes, if you prefer.) . . . By the way, my educational background is in economics and business. And for years, my corporate jobs involved making complex financial projections about budgets. In other words, I was perpetuating financial fraud within the company, by order of my boss. He told me to pretend my financial projections were real, and I did. But they were not real. My predictions were in line with whatever my boss told me they would be. I "tuned" my assumptions until I got my boss's answer."

Thought the perspective is interesting.

Ed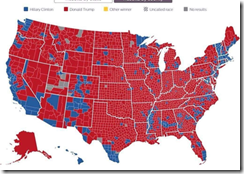 Freedom is not free. Free men are not equal. Equal men are not free.