Chaos Manor View, Tuesday, July 07, 2015
"Throughout history, poverty is the normal condition of man. Advances which permit this norm to be exceeded—here and there, now and then—are the work of an extremely small minority, frequently despised, often condemned, and almost always opposed by all right-thinking people. Whenever this tiny minority is kept from creating, or (as sometimes happens) is driven out of a society, the people then slip back into abject poverty.
"This is known as 'bad luck'."
– Robert A. Heinlein

I am hard at work on the excellent text Steve Barnes has made out of our story conferences and notes, but I continue to experiment with the Surface Pro 3 and the prelease work on Windows 10. Here's some of the latest installment:
This morning I tried to use the Surface Pro 3 with Build 10162 of the pre-release Windows 10 at the breakfast table with mixed results.
Took Precious, the Surface Pro 3, out of the docking station thus severing the Ethernet question. It had been working fine there although I am still a bit antsy about Networking with Windows 10. Network worked fine now that I have discovered some magic tricks. One is that at least one of my machines expects a user named NetName\jerryp and a password, although I cannot ever remember giving it that name. Also that NetName/jerryp doesn't work…
Wi-Fi came on automatically and immediately when I removed Precious from the docking station. I then used her as a laptop on the breakfast table and read a couple of the Wall Street Journal articles — easier to read on the laptop, but easier to find what I want to read by reading the printed paper. All this went well. Then removed the keyboard and used her as a tablet.
Things didn't work so well. First, she was stuck in landscape mode.
Eventually I discovered that there is a setting you get at by swiping from
the left; I already knew that made a bunch of settings visible; it's redundant to the old Control Panel, which I am pleased to say is still there. One command in the new block is "Rotation Lock" and it's grayed out if the machine is in the dock — and doesn't automatically come alive when you remove the machine from the dock, or when you remove the key from the system. I don't know what turns it live. I did a lot of experiments with One Note, some dreadful, but that's partly my fault. When I was thoroughly disgusted I swiped from the left, and saw "Rotation Lock" for the first time — when it's grayed out it is almost invisible to me. It's easy to see when it's on, and turning it off fixes that problem. Nice to know it's there.
But somewhere in there I lost Wi-Fi. My iPhone had Wi-Fi so it wasn't the Wi-Fi system; it was that it was turned off in Precious, and it would not turn on.
Going to all settings \ Network and Internet \ Wi-Fi revealed that Wi-Fi was off. I turned it on. Still no joy. Did more things and got the troubleshooter dialogue. Told it to troubleshoot the Internet connection.
It did, and told me I didn't have Wi-Fi, Turn it on? Yes, said I. Then it kept on troubleshooting, said it was fixing the problem, verifying that the problem was fixed, all done, and Lo! there was joy, and all was well.
My loss of memory on how OneNote works may have resulted in some antic that turned off Wi-Fi, although it's hard to know how. I think not, though.
The good news is that while I write slow with the stylus, the system turned my handwriting into print. Of course even two fingers looking at keyboard is faster than handwriting. Not a lot faster, and of course I'm looking at what I have written and have fewer mistakes to correct. I managed to get some work done, so it wasn't an entire waste of time.
As I said, mixed results; but progress.
I am editing Steve's text of Call of Cthulhu (SF not fantasy) and adding stuff, and even new scenes, and doing well. Mostly I work on my main machine but I could do it on the Surface or the ThinkPad; all of the computers talk to each other with Wi-Fi or Ethernet now (when Wi-Fi has not turned itself off!). Anyway, Progress.
Eric adds:
One of the big features, and one that is bound to have a lot of teething issues, of Windows 10 is Continuum. This is intended to answer the primary complaint users had with Windows 8.x, that they were having a touch-oriented UI forced on them for desktop use. This feature can only really be appreciated on dual role systems like the Surface, and so the Surface is the showcase for it. Like a lot of clever automagic features, it can be bewildering and confusing if the user doesn't understand what is going on.

http://www.pcadvisor.co.uk/how-to/windows/how-use-new-continuum-feature-in-windows-10-3618849/

This doesn't necessarily relate to the Wi-Fi problems on the Surface but it may relate to the Rotation Lock issue.
Eric Pobirs
So that's where we are at Chaos Manor

This is very long, but the bottom line is that things are not warming just now, and even some of the True Believers are becoming doubtful. My own position is that we just don't know. The models don't understand clouds well, nor do they understand solar output. No one understands them: but they are among the largest forcing factors, and in my judgment prediction is impossible if you don't know about them.
http://www.climatedepot.com/2015/07/06/nobel-prize-winning-scientist-who-endorsed-obama-now-says-prez-is-ridiculous-dead-wrong-on-global-warming/

Nobel Prize-Winning Scientist Who Endorsed Obama Now Says Prez. is 'Ridiculous' & 'Dead Wrong' on 'Global Warming'

Nobel Prize Winning Physicist Dr. Ivar Giaever: 'Global warming is a non-problem'

'I say this to Obama: Excuse me, Mr. President, but you're wrong. Dead wrong.'

'Global warming really has become a new religion.'

"I am worried very much about the [UN] conference in Paris in November…I think that the people who are alarmist are in a very strong position.'

'We have to stop wasting huge, I mean huge amounts of money on global warming.'

By: Marc Morano – Climate DepotJuly 6, 2015 8:34 PM

Climate Depot Exclusive

Dr. Ivar Giaever, a Nobel Prize-Winner for physics in 1973, declared his dissent on man-made global warming claims at a Nobel forum on July 1, 2015.

"I would say that basically global warming is a non-problem," Dr. Giaever announced during his speech titled "Global Warming Revisited."

Giaever, a former professor at the School of Engineering and School of Science Rensselaer Polytechnic Institute, received the 1973 physics Nobel for his work on quantum tunneling. Giaever delivered his remarks at the 65th Nobel Laureate Conference in Lindau, Germany, which drew 65 recipients of the prize. Giaever is also featured in the new documentary "Climate Hustle", set for release in Fall 2015.

Giaever was one of President Obama's key scientific supporters in 2008 when he joined over 70 Nobel Science Laureates in endorsing Obama in an October 29, 2008 open letter. Giaever signed his name to the letter which read in part: "The country urgently needs a visionary leader…We are convinced that Senator Barack Obama is such a leader, and we urge you to join us in supporting him."

But seven years after signing the letter, Giaever now mocks President Obama for warning that "no challenge poses a greater threat to future generations than climate change". Giaever called it a "ridiculous statement."

"That is what he said. That is a ridiculous statement," Giaever explained.

"I say this to Obama: Excuse me, Mr. President, but you're wrong. Dead wrong," Giaever said. (Watch Giaever's full 30-minute July 1 speech here.)

"How can he say that? I think Obama is a clever person, but he gets bad advice. Global warming is all wet," he added.

"Obama said last year that 2014 is hottest year ever. But it's not true. It's not the hottest," Giaever noted. [Note: Other scientists have reversed themselves on climate change. See: Politically Left Scientist Dissents – Calls President Obama 'delusional' on global warming]
The Nobel physicist questioned the basis for rising carbon dioxide fears.

"When you have a theory and the theory does not agree with the experiment then you have to cut out the theory. You were wrong with the theory," Giaever explained.

Global Warming 'a new religion'

Giaever said his climate research was eye opening. "I was horrified by what I found" after researching the issue in 2012, he noted.

"Global warming really has become a new religion. Because you cannot discuss it. It's not proper. It is like the Catholic Church."

Concern Over 'Successful' UN Climate Treaty

"I am worried very much about the [UN] conference in Paris in November. I really worry about that. Because the [2009 UN] conference was in Copenhagen and that almost became a disaster but nothing got decided. But now I think that the people who are alarmist are in a very strong position," Giaever said.

"The facts are that in the last 100 years we have measured the temperatures it has gone up .8 degrees and everything in the world has gotten better. So how can they say it's going to get worse when we have the evidence? We live longer, better health, and better everything. But if it goes up another .8 degrees we are going to die I guess," he noted.

"I would say that the global warming is basically a non-problem. Just leave it alone and it will take care of itself. It is almost very hard for me to understand why almost every government in Europe — except for Polish government — is worried about global warming. It must be politics."

"So far we have left the world in better shape than when we arrived, and this will continue with one exception — we have to stop wasting huge, I mean huge amounts of money on global warming. We have to do that or that may take us backwards. People think that is sustainable but it is not sustainable.

On Global Temperatures & CO2

Giaever noted that global temperatures have halted for the past 18 plus years. [Editor's Note: Climate Depot is honored that Giaever used an exclusive Climate Depot graph showing the RSS satellite data of an 18 year plus standstill in temperatures at 8:48 min. into video.]

Giaever accused NASA and federal scientists of "fiddling" with temperatures.

"They can fiddle with the data. That is what NASA does."

"You cannot believe the people — the alarmists — who say CO2 is a terrible thing. Its not true, its absolutely not true," Giaever continued while showing a slide asking: 'Do you believe CO2 is a major climate gas?'

"I think the temperature has been amazingly stable. What is the optimum temperature of the earth? Is that the temperature we have right now? That would be a miracle. No one has told me what the optimal temperature of the earth should be," he said.

"How can you possibly measure the average temperature for the whole earth and come up with a fraction of a degree. I think the average temperature of earth is equal to the emperor's new clothes. How can you think it can measure this to a fraction of a degree? It's ridiculous," he added.

Silencing Debate

Giaever accused Nature Magazine of "wanting to cash in on the [climate] fad."

"My friends said I should not make fun of Nature because then they won't publish my papers," he explained.

"No one mentions how important CO2 is for plant growth. It's a wonderful thing. Plants are really starving. They don't talk about how good it is for agriculture that CO2 is increasing," he added.

Extreme Weather claims

"The other thing that amazes me is that when you talk about climate change it is always going to be the worst. It's got to be better someplace for heaven's sake. It can't always be to the worse," he said.

"Then comes the clincher. If climate change does not scare people we can scare people talking about the extreme weather," Giaever said.

"For the last hundred years, the ocean has risen 20 cm — but for the previous hundred years the ocean also has risen 20 cm and for the last 300 years, the ocean has also risen 20 cm per 100 years. So there is no unusual rise in sea level. And to be sure you understand that I will repeat it. There is no unusual rise in sea level," Giaever said.

"If anything we have entered period of low hurricanes. These are the facts," he continued.

"You don't' have to even be a scientist to look at these figures and you understand what it says," he added.

"Same thing is for tornadoes. We are in a low period on in U.S." (See: Extreme weather failing to follow 'global warming' predictions: Hurricanes, Tornadoes, Droughts, Floods, Wildfires, all see no trend or declining trends)

Media Hype

"What people say is not true. I spoke to a journalist with [German newspaper Die Welt yesterday…and I asked how many articles he published that says global warming is a good thing. He said I probably don't publish them at all. Its always a negative. Always," Giever said.

Energy Poverty

"They say refugees are trying to cross the Mediterranean. These people are not fleeing global warming, they are fleeing poverty," he noted.

"If you want to help Africa, help them out of poverty, do not try to build solar cells and windmills," he added.

"Are you wasting money on solar cells and windmills rather than helping people? These people have been misled. It costs money in the end to that. Windmills cost money."

"Cheap energy is what made us so rich and now suddenly people don't want it anymore."

"People say oil companies are the big bad people. I don't understand why they are worse than the windmill companies. General Electric makes windmills. They don't tell you that they are not economical because they make money on it. But nobody protests GE, but they protest Exxon who makes oil," he noted.

#

Dr. Ivar Giaever resigned as a Fellow from the American Physical Society (APS) on September 13, 2011 in disgust over the group's promotion of man-made global warming fears.

In addition to Giaever, other prominent scientists have resigned from APS over its stance on man-made global warming. See: Prominent Physicist Hal Lewis Resigns from APS: 'Climategate was a fraud on a scale I have never seen…Effect on APS position: None. None at all. This is not science'

Other prominent scientists are speaking up skeptically about man-made global warming claims. See: Prominent Scientist Dissents: Renowned glaciologist declares global warming is 'going to be a big plus' – Fears 'Frightening' Cooling – Warns scientists are 'prostituting their science'

Giaever has become a vocal dissenter from the alleged "consensus" regarding man-made climate fears. He was featured prominently in the 2009 U.S. Senate Report of (then) Over 700 Dissenting International Scientists from Man-made global warming. Giaever, who is a member of the National Academy of Sciences and won the 1973 Nobel Prize for Physics. (Watch news coveragehere.)

Giaever was also one of more than 100 co-signers in a March 30, 2009 letter to President Obama that was critical of his stance on global warming. See: More than 100 scientists rebuke Obama as 'simply incorrect' on global warming: 'We, the undersigned scientists, maintain that the case for alarm regarding climate change is grossly overstated'

Giaever is featured on page 89 of the 321 page of Climate Depot's more than 1000 dissenting scientist report (updated from U.S. Senate Report). Dr. Giaever was quoted declaring himself a man-made global warming dissenter. "I am a skeptic…Global warming has become a new religion," Giaever declared. "I am Norwegian, should I really worry about a little bit of warming? I am unfortunately becoming an old man. We have heard many similar warnings about the acid rain 30 years ago and the ozone hole 10 years ago or deforestation but the humanity is still around," Giaever explained. "Global warming has become a new religion. We frequently hear about the number of scientists who support it. But the number is not important: only whether they are correct is important. We don't really know what the actual effect on the global temperature is. There are better ways to spend the money," he concluded.

Giaever also told the New York Times in 2010 that global warming "can't be discussed — just like religion…there is NO unusual rise in the ocean level, so what where and what is the big problem?"

Related Links:

Exclusive: Nobel Prize-Winning Physicist Who Endorsed Obama Dissents! Resigns from American Physical Society Over Group's Promotion of Man-Made Global Warming – Nobel Laureate Dr. Ivar Giaever: 'The temperature (of the Earth) has been amazingly stable, and both human health and happiness have definitely improved in this 'warming' period.'

2012: Nobel Prize Winning Physicist Ivar Giaever: 'Is climate change pseudoscience?…the answer is: absolutely' — Derides global warming as a 'religion' – 'He derided the Nobel committees for awarding Al Gore and R.K. Pachauri a peace prize, and called agreement with the evidence of climate change a 'religion'… the measurement of the global average temperature rise of 0.8 degrees over 150 years remarkably unlikely to be accurate, because of the difficulties with precision for such measurements—and small enough not to matter in any case: "What does it mean that the temperature has gone up 0.8 degrees? Probably nothing."

When Science IS Fiction: Nobel Physics laureate Ivar Giaever has called global warming (aka. climate change) a 'new religion' -When scientists emulate spiritual prophets, they overstep all ethical bounds. In doing so, they forfeit our confidence'

American Physical Society Statement on Climate Change: No Longer 'Incontrovertible,' But Still Unacceptable

Skeptic win… American Physical Society removes 'incontrovertible' from climate change position

Politically Left Scientist Dissents – Calls President Obama 'delusional' on global warming

SPECIAL REPORT: More Than 1000 International Scientists Dissent Over Man-Made Global Warming Claims – Challenge UN IPCC & Gore – Climate Depot Exclusive: 321-page 'Consensus Buster' Report

Another Prominent Scientist Dissents! Fmr. NASA Scientist Dr. Les Woodcock 'Laughs' at Global Warming – 'Global warming is nonsense' Top Prof. Declares

Green Guru James Lovelock on Climate Change: 'I don't think anybody really knows what's happening. They just guess' – Lovelock Reverses Himself on Global Warming

More Than 1000 International Scientists Dissent Over Man-Made Global Warming Claims – Challenge UN IPCC & Gore

Top Swedish Climate Scientist Says Warming Not Noticeable: 'The warming we have had last a 100 years is so small that if we didn't have climatologists to measure it we wouldn't have noticed it at all' – Award-Winning Dr. Lennart Bengtsson, formerly of UN IPCC: 'We Are Creating Great Anxiety Without It Being Justified'

'High Priestess of Global Warming' No More! Former Warmist Climate Scientist Judith Curry Admits To Being 'Duped Into Supporting IPCC' – 'If the IPCC is dogma, then count me in as a heretic'

German Meteorologist reverses belief in man-made global warming: Now calls idea that CO2 Can Regulate Climate 'Sheer Absurdity' — 'Ten years ago I simply parroted what the IPCC told us'

UN Scientists Who Have Turned on the UN IPCC & Man-Made Climate Fears — A Climate Depot Flashback Report – Warming fears are the "worst scientific scandal in the history…When people come to know what the truth is, they will feel deceived by science and scientists." – UN IPCC Japanese Scientist Dr. Kiminori Itoh, an award-winning PhD environmental physical chemist.

'Some of the most formidable opponents of climate hysteria include politically liberal physics Nobel laureate, Ivar Giaever; Freeman Dyson; father of the Gaia Hypothesis, James Lovelock — 'Left-center chemist, Fritz Vahrenholt, one of the fathers of the German environmental movement'

Flashback: Left-wing Env. Scientist Bails Out Of Global Warming Movement: Declares it a 'corrupt social phenomenon…strictly an imaginary problem of the 1st World middleclass'

Thought experiment: Aliens vow to destroy U.S. if it doesn't quickly build the world's best schools. What would we do? – The Washington Post

Jeremy Adams is a good friend and a great teacher.

http://www.washingtonpost.com/blogs/answer-sheet/wp/2015/07/07/thought-experiment-aliens-vow-to-destroy-u-s-if-it-doesnt-quickly-build-the-worlds-best-schools-what-would-we-do/
Interesting and worth discussion. Of course it depends on your definition of best schools; it is not true that offering a world class university prep education to all is :best" od even good – or possible.

Troop Reductions

……

<.>

The Pentagon's budget, released in February, envisioned the reduction to 450,000 would occur by Sept. 30, 2018.

Some of the cuts were expected. During the peak of fighting in Iraq and Afghanistan, the Army swelled to about 570,000 soldiers to ensure that deployments could be limited to one year. After most troops came home from those wars, the Army planned to shrink.

The Army should bottom out at 450,000 soldiers, said Michael O'Hanlon, a military analyst at the Brookings Institution.

Cutting "more would make me quite nervous," he said.

The Army declined to comment on the proposed reductions in its forces.

If the automatic budget cuts known as sequestration, set to begin in October, take place the Army would have to slash another 30,000 soldiers, according to the document. At that level, the Army would not be able to meet its current deployments and respond to demands for troops in other regions.

Among the proposed changes, brigades at Fort Benning, Ga., and Joint Base Elmendorf-Richardson in Alaska will be downsized from units of about 4,000 soldiers to battalion task forces of 1,050 soldiers.

Downsizing Army forces in Alaska "makes no strategic sense," said Sen.

Dan Sullivan, a Republican member of the Armed Services committee from Alaska. The White House emphasis on shifting military assets to the Asia-Pacific region and concerns about Russian aggression in the Arctic require strong forces in Alaska.

"One person who's going to be very pleased with this is Vladimir Putin," Sullivan said.

The Army overall will require more than 450,000 soldiers because the number of national security challenges around the world have "risen dramatically" in the past few years.

In 2013, the Army maintained in budget documents that dipping below

450,000 soldiers could prevent it from prevailing in a war.

</>

http://www.usatoday.com/story/news/nation/2015/07/07/army-plans-to-cut-40000-troops/29826423/

…..

◊ ◊ ◊ ◊ ◊

Most Respectfully,

Joshua Jordan, KSC

Percussa Resurgo
How big an Army do we need? And what part should be Regular Army, immediately deployable, and what part can be reserves which can be called up – i.e. mobilized?

Red China –

I think it is somehow fitting that the Ultra-Welfare State should appear in a country that is already Socialist!

Mack Reynolds; we salute you!

For my take on Automation

Of course this hardly politically correct:
I reckon there is a positive side to just about anything…

This is one case where I would agree with removing the Confederate Flag
---
I reckon there is a positive side to just about anything…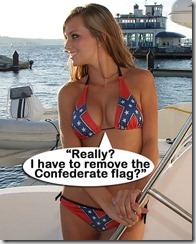 But I recall a lot of my classmates volunteered for the Army when Truman took us to war in Korea. Southernors were like that back then.

And we have this:

<.>

As the threat from ISIS extremists grows, the European Union's head of foreign affairs and security policy Federica Mogherini has caused consternation by asserting that "political Islam" is a firm part of Europe's future.

</>

http://www.infowars.com/eu-security-head-political-islam-is-the-future-of-europe/

◊ ◊ ◊ ◊ ◊

Most Respectfully,

Joshua Jordan, KSC

Percussa Resurgo

Greece and Singapore

Phillip Greenspun suggests that Greece and Singapore are similar, and if Greece were to adopt the others laws wholesale they could copy Singapore's economic success. I doubt a country in which fraud is a popularly accepted pastime could replicate the results of a country that abhors such crime. Just as individuals have attitudes, viewpoints, morals that strongly influence their lives, so do cultures.
http://blogs.law.harvard.edu/philg/2015/07/02/could-greece-simply-adopt-the-laws-and-policies-of-singapore/

David Smallwood
However this plays out, no one in Greece seems to have read Kipling.
The Gods of the Copybook Headings
by Rudyard Kipling
AS I PASS through my incarnations in every age and race,
I make my proper prostrations to the Gods of the Market Place.
Peering through reverent fingers I watch them flourish and fall,
And the Gods of the Copybook Headings, I notice, outlast them all.
We were living in trees when they met us. They showed us each in turn
That Water would certainly wet us, as Fire would certainly burn:
But we found them lacking in Uplift, Vision and Breadth of Mind,
So we left them to teach the Gorillas while we followed the March of Mankind.
We moved as the Spirit listed. They never altered their pace,
Being neither cloud nor wind-borne like the Gods of the Market Place,
But they always caught up with our progress, and presently word would come
That a tribe had been wiped off its icefield, or the lights had gone out in Rome.
With the Hopes that our World is built on they were utterly out of touch,
They denied that the Moon was Stilton; they denied she was even Dutch;
They denied that Wishes were Horses; they denied that a Pig had Wings;
So we worshipped the Gods of the Market Who promised these beautiful things.
When the Cambrian measures were forming, They promised perpetual peace.
They swore, if we gave them our weapons, that the wars of the tribes would cease.
But when we disarmed They sold us and delivered us bound to our foe,
And the Gods of the Copybook Headings said: "Stick to the Devil you know."
On the first Feminian Sandstones we were promised the Fuller Life
(Which started by loving our neighbour and ended by loving his wife)
Till our women had no more children and the men lost reason and faith,
And the Gods of the Copybook Headings said: "The Wages of Sin is Death."

In the Carboniferous Epoch we were promised abundance for all,
By robbing selected Peter to pay for collective Paul;
But, though we had plenty of money, there was nothing our money could buy,
And the Gods of the Copybook Headings said: "If you don't work you die."

Then the Gods of the Market tumbled, and their smooth-tongued wizards withdrew
And the hearts of the meanest were humbled and began to believe it was true
That All is not Gold that Glitters, and Two and Two make Four
And the Gods of the Copybook Headings limped up to explain it once more.
As it will be in the future, it was at the birth of Man
There are only four things certain since Social Progress began.
That the Dog returns to his Vomit and the Sow returns to her Mire,
And the burnt Fool's bandaged finger goes wobbling back to the Fire;
And that after this is accomplished, and the brave new world begins
When all men are paid for existing and no man must pay for his sins,
As surely as Water will wet us, as surely as Fire will bum,
The Gods of the Copybook Headings with terror and slaughter return.

Iraq falls apart
http://www.theaustralian.com.au/news/features/iraq-falls-apart-as-iran-backed-forces-keep-islamic-state-at-bay/story-e6frg6z6-1227427592125

Baghdad in the early northern summer has the atmosphere of a city under siege. Armoured vehicles carrying heavy machineguns are patrolling the area surrounding the international airport. The nearest positions of Islamic State are just 65km away. The atmosphere is fervid. The 40C summer heat adds to the effect.

The Islamic State threat pervades everything here. It is there in the muscular armed men deployed outside the luxury hotels. In the barbed-wire fences and heavy iron gates protecting the residences of the remaining foreigners. In the quick and suspicious glances passing between strangers.

Islamic State is surely already organising in the city, unseen. As it did in Ramadi and in Mosul, in Fallujah and all the way to Raqqa far to the west long before that. The mysterious explosions have already begun. Car bombings hit the parking lots of the Cristal and Babil hotels on May 28: 15 killed, 42 injured. No one thinks these will be the last.

The form that the defence against the Sunni jihadists is taking is also plain. At every intersection, on every wall, on every corner, the banners of Iraq's Shia militias blare out their allegiance. The slogan "At your service, O Hussein" — referring to the greatest martyr of the Shi'ites, killed by the Sunni Ummayads at the battle of Karbala in AD680 — is everywhere. It is there next to the countless banners and posters of Hussein's serene, bearded visage that one sees all around. It is there, too, amid the ubiquitous militia billboards, alongside pictures of ayatollahs Ruhollah Khomeini, Ali Khamenei, Mohammed al-Sadr and Ali al-Sistani

The same Shia sectarian slogan can be glimpsed on the wall of the Iraqi Army checkpoint on the road from the airport. At your service, o Hussein. That is to say, the defence of Baghdad against Islamic State is not taking place in the name of Iraq. The men doing the fighting and dying are there as Shi'ites. This applies even to many or most of those wearing the uniforms of the official Iraqi Security Forces.

But it applies a hundred-fold more clearly to the organisations that are bearing the brunt of the actual fight against the Sunni jihadists — in Baiji, in Anbar province and elsewhere. These are the Shia militias.

The militias are irregular political-military formations, organised on openly sectarian lines and flying openly sectarian banners. The most significant of them are supported by Iran. Their field commander is a man who may very well be a member of the Iranian Revolutionary Guards. And it is they, under the collective banner of what is called the Popular Mobilisation in Iraq, who today form the key armed force in the government-controlled areas of central and southern Iraq, including the capital Baghdad.
The entire article is worth reading. According to this Australian news account, the Coalition of the Willing is helping ISIS. You need not believe that to believe that the Shia do.



Freedom is not free. Free men are not equal. Equal men are not free.