Chaos Manor View, Thursday, July 02, 2015

1746
Exhausting day at Kaiser; all routine maintenance, but also an unexpected new immunization. Before I left I noticed that the Surface Pro 3 had overnight downloaded a new build for Windows 10 and had scheduled a reset for 3 AM for installing it. I told it to go ahead and do it now. That was at 10 this morning. I returned to find Build 10159 installed and waiting for my login. I logged in. There's also a new Home picture.
I checked Network.
Precious sees some of my local network, including Swan, a Windows 8 machine that resides upstairs, but not Alien Artifact, the Windows 7 machine that functions as my main machine down here; and Alien Artifact does not see Precious, although he sees Swan. Last night with the old build, Precious saw and was seen by Alien Artifact, and they could connect to each other although they have different User Names and passwords. Now they can't. Nothing has changed except the build.
Clearly we will need to work on this, but there is something wrong here.
I'm going out tonight and I'm exhausted now, so this wii be brief.


Protecting Humanity from Ice Ages.

<http://www.americanthinker.com/articles/2015/07/protecting_humanity_from_ice_ages.html>

—————————————

Roland Dobbins
Miles thick ice is a far more dangerous threat to civilization than 6 tenths of a degree temperature rise; which is more likely, and do we have plans in case the models are wrong and the ice returns?

by Bassam Tawil • July 2, 2015 at 5:00 am

It was Palestinian who hurt themselves: When Israelis were not able to hire Palestinian workers, they simply turned to foreign workers, prefabricated construction and other industrial innovations.
If the boycott of goods made in the settlements is successful, thousands, if not tens of thousands of Palestinians will find themselves unemployed, hungry, and ripe for radicalization.
The world will never give up its computing, medical, agricultural and start-up products for us. The Israelis will continue to prosper. They have already found other markets

Gatestone Institute


Windows 10 Updates
Jerry,
As a long-time PC enthusiast, I have been following your work with Precious, the Surface Pro 3. I'm curious about the Win 10 frequent builds you've been installing. Why are you bothering since Win 10 will be officially released and downloaded to all users on July 29th? I personally would prefer to work with an official final release, as it is easier on my stress level and blood pressure.
But if you're helping Microsoft with bug fixes that's a different issue.
In any case, I enjoy reading about your struggles. Live long and prosper!

Brian E Claypool
Ah but hope springs eternal, and I do these silly thing so that you won't have to.

Start menu

I'm not personally using Win 8, 8.1, nor 10 on any of my machines, yet. I haven't decided which machine I'll test with when Win 10 officially releases. I do have a couple of friends who I support who are on Win 8.1, so I do use that occasionally.

When I do update to Win 10, I will probably install one of the third party apps to emulate the Win 7 Start Menu. A site I've been following for a couple of years recommends Classic Shell. I've seen it mentioned on several sites around the 'Net, when I've been searching for other Win 8+ info for other people. It has several skins to choose from.

The Gizmo site aka techsupportalert.com routinely runs every download they recommend through a couple of different major virus/malware/adware testing sites before posting. So, any program mentioned there is as safe as anything one downloads.

Drake Christensen
I'm hoping Microsoft catches on and makes 10 the best Windows yet. There's no reason why it can't be. The networking problems aren't encouraging, though.

Coming Soon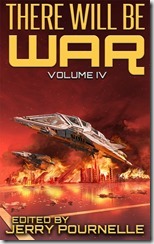 Broadband a major factor in real estate value.

on.wsj.com/1IqW9Ub
Ties in perfectly with our conversation at Niven's house yesterday.
Home buyers are choosing where they live based on access to broadband
Tom Cairns and real estate agent Carla Ness tour a home in western
Massachusetts. Mr. Cairns has been looking for a home and one requirement is
it have high speed Internet access. Photo: Michelle McLoughlin for The Wall
Street Journal
By Ryan Knutson Updated June 30, 2015 6:35 p.m. ET 0 COMMENTS
In May, Kara Burke and Tom Cairns thought they had found their ideal house:
a nicely-updated older three-bedroom home in Worthington, Mass.
But they didn't make an offer because it didn't have high speed Internet.
"We wouldn't choose a house that didn't have electricity," Ms. Burke, 26
years old, said as she explained why. "It's right on par with those things."
As the Internet becomes central to the way Americans work and live, the
digital divide is taking on greater economic significance. Students without
Internet access at home may struggle to keep up with school assignments.
Towns with less access find themselves falling behind economically,
researchers say. Now, the availability of speedy Internet service is
starting to affect Americans' biggest purchase: their homes.
Real-estate agents across the country say more buyers like Ms. Burke and Mr.
Cairns are turning their noses up at homes without fast Web access. Some
studies suggest those buyers are having a keen effect on home prices. A
nationwide study released on Monday by researchers at the University of
Colorado and Carnegie Mellon University finds fiber-optic connections, the
fastest type of high speed Internet available, can add $5,437 to the price
of a $175,000 home—about as much as a fireplace, or half the value of a
bathroom.
David Mans, a real-estate agent outside Boulder, Colo., said after he
started noting in his online listings whether properties had Internet
availability, he got fewer calls about properties that didn't have it. "I
have situations where people won't even look at it if it doesn't have
broadband," Mr. Mans said.
What people want in a home can vary a lot, and values can depend heavily on
broader market forces. But real estate professionals say there are certain
features that can be a deciding factor—like an extra bathroom or pool. And
broadband is starting to figure into that same calculus.
Telecom companies by law are required to make telephone service available to
every residence in their service areas, but the same isn't true for all high
speed Internet providers. Phone lines can deliver DSL service, typically
slower than 10 megabits a second. Satellite service is usually even slower.
Fiber and some cable can deliver speeds of up to 1,000 megabits a second.
University of Colorado researchers compared more than 520,000 home sales
between 2011 and 2013 against government data on the type of Internet access
available. It built on a 2013 study by the same researchers that found a
similar effect on home prices in New York state. The researchers expanded
their study with funding from The Fiber to the Home Council Americas, a
group made up of municipalities, small telecom companies, and others like
Google Inc. that support the expansion of fiber networks.
The results mirrored the findings of a 2014 study by the University of
Wisconsin at Whitewater that found access to the Internet could add $11,815
to the value of a $439,000 vacation house in Door County, Wis.
The impact is most acute in rural areas, where Internet speeds tend to drop
dramatically. As of 2013, 92% of urban areas had high speed Internet,
compared with 47% of rural areas, according to the most recent data from the
Federal Communications Commission. The FCC defines high speed as 25 megabits
per second or more.
John Wilczak was getting wireless high speed Internet via Verizon 's cell
towers at his home in Santa Ynez, Calif., a town of about 4,400 near Santa
Barbara. Cable and phone companies sell high speed Internet downtown, but
they hadn't built along his street. Mr. Wilczak's Verizon service worked
like a cellphone plan. Once when friends brought their children for a
week-long visit, the children blew past his 50 gigabyte monthly cap and he
was hit with a more than $900 bill.
Mr. Wilczak recently moved to a new house and dropped Verizon in favor of a
local wireless Internet company without data caps. He said at least half of
the 40 people who considered buying his old house weren't interested in part
because it lacked reliable Internet
Unreliable Internet almost derailed Adam Frost's online business selling
wooden toys made in European workshops. Mr. Frost tried using satellite
Internet when he first moved to New Salem, Mass., about seven years ago from
a New York City suburb, where he was paying about $60 a month for high speed
Internet.
"We were told there was adequate Internet access when we got up here, and
then discovered there really isn't," Mr. Frost said. The satellite service
would go down during bad weather, and he consistently went over his monthly
data limit.
'We're already feeling the negative impacts of not having adequate
broadband.'
—Monica Webb, WiredWest cooperative
Mr. Frost decided to pay Verizon $600 a month to install a dedicated copper
wire to his house for more reliable service. But it still isn't fast enough,
especially as online services grow more data intensive. Last year it took
him 24 hours to download a software update for his computer, and just as the
download was nearly finished, his connection crashed and he had to start all
over.
In Western Massachusetts, where Mr. Frost lives, local officials are trying
to solve the problem by building their own high speed networks. To
accomplish that they're borrowing a tactic developed a century ago when the
region was struggling to gain access to electricity. More than 40 towns have
formed a cooperative of Municipal Lighting Plants, a type of public utility
first invented to build electricity infrastructure, and are raising funds to
build out fiber connections.
Monica Webb is the chairwoman of the cooperative, called WiredWest. So far
this year, 19 of those towns have passed bond measures to fund construction.
More than 40% of residents in 14 of those towns have already paid a deposit
for service.
"Some might call us a coalition of the desperate," Ms. Webb said. "We're
already feeling the negative impacts of not having adequate broadband."
Ms. Burke and Mr. Cairns, who passed on the yellow three-bedroom house in
May, decided not to make any offers until they see which towns commit to the
project.
"After we looked at I think maybe 10 houses we were like, 'It doesn't really
matter. We can't pick a house because we don't know which towns are doing
this,' " Ms. Burke said. "The towns that don't pass it we absolutely will
rule out. It's not a question."
Getting truly high speed Wi-Fi to Niven's house will be a feat, but Alex and Eric have a method. They'll tell you about it when it's done.

http://www.zdnet.com/article/mit-uses-artificial-intelligence-to-predict-online-learning-drop-outs/

MIT uses artificial intelligence to predict online learning drop outs (ZD)

MIT is trying to figure out which students will thrive in massive open online courses as well as the ones that'll drop out.

By Larry Dignan for Between the Lines | July 1, 2015 — 16:12 GMT (09:12 PDT) |

MIT said it has begun using artificial intelligence and big data techniques to better predict which students will drop out from open online courses.

The news, which was detailed at a conference on artificial intelligence in education last week, is notable for a few reasons. First, online education is promising, but recent surveys have indicated that there are cultural issues at universities hampering online enrollment. The other issue is that some students simply aren't disciplined enough for online learning.

MIT's techniques touch on that latter point a bit.

Also see: Online education: Higher ed faculty won't buy in

For massive open online courses, MOOCs for short, it's unclear how many people are there to listen to lectures only and what percentage will actually do the homework. Other students may intend to do the homework, but be distracted by other events.

MIT is interested in that latter group that may miss a few deadlines and miss the benefits of the class. These students are deemed stopped out of the class. MIT researchers' predictive model revolved around the following:

A set of variables around courses such as time spent per homework problem or time spent on video lectures.
Normalized variables compared against class averages.
An algorithm that finds correlations between variables and a stopout. The algorithm looks at courses as well as its parts.
MIT's model turned out to be accurate, but researchers also sampled importance based on weightings from similar students in courses as well as new variables. One variable could include time spent on a course on the weekend. That variable indicates motivation as well how busy a person is.
But Paul Horst's University of Washington grade prediction program did that; the courts held that was racist although race was never recorded and was not an element; the very fact that black students had lower grades predicted than the average was deemed sufficient. It must be racist. It is likely that this will get the same result.




Freedom is not free. Free men are not equal. Equal men are not free.