Wednesday, September 10, 2003

A new Warning!
Subject: Microsoft RPC vuln patch didn't fix all methods - new patch supersedes, re-patch all systems pronto
http://www.microsoft.com/technet/treeview/default.asp?url
=/technet/security/bulletin/MS03-039.asp
Roland Dobbins
HEAR AND BELIEVE
I have sent a warning to subscribers. Several have been returned to me with "assumed to be spam" headers, and no indication of who it was sent to. I have no way of dealing with that. The message says that it's futile to reply to it, and things won't be processed.
That's fine, I suppose, and a good way to treat spammers, but there's clearly something wrong with software that rejects all security warnings.
Here was the message:
*** ATTENTION *** Your message did not reach the recipient.
Your message was assumed to be junk email, rejected due to pattern match with:
Subject: [spam score 2/10 -pobox] A Chaos Manor Security Warning List 2
If this was not unsolicited email, try resending, including the code '773' in the Subject: heading. This might let you get through. If you tried the code and still did not get through, it means the recipient has decided to block your domain or email address. Try sending from a different email address or email service.
Continuing problems? Contact your own site administrator or Internet Service Provider for assistance.
Of course this makes the assumption that the sender is desperate to be heard.
If you want the Chaos Manor security warnings and you subscribe I suggest you find a way to tell your spam software that I am not sending spam.
Fletcher Jernigan your mail is being returned.
I will put up addresses of mail returned at badmail, updating as needed.
If you are at tampa bay, you ain't never gonna get no mail from me nowhow apparently. Ah well.

Incidentally, I have this from a subscriber:
BTW: I thought my consultants here were safe behind our firewall. Then last week, someone let a customer connect their notebook on our network for a demo. Then we found out who hadn't been updating their boxes.
Indeed. Relying on firewalls and routers is unwise. In my case I have direct control over what gets attached to my network, and that plus the routers gives me a little time for installation of the patches and fixes.
---
I put this up last night, but I have moved it in respect to Dr. Teller. Life goes on.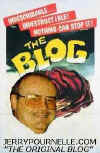 Thanks to Kim Smith...
---
Aging Doesn't Diminish Cognitive Differences http://www.betterhumans.com/News/
news.aspx?articleID=2003-09-08-3 Dwayne Hunter Betterhumans Staff
Monday, September 08, 2003, 3:57:30 PM CT
Contrary to a popular theory, a large study has found that even the very old retain their distinctive patterns of cognitive strengths and weaknesses.
The study disproves the theory of dedifferentiation, which suggests that aging is associated with a merging of [49]cognitive skill levels.
Leni Riefenstahl, Controversial Filmmaker, Dies at 101
http://www.nytimes.com/aponline/international/AP-Obit-Riefenstahl.html
---
from a September 10 NYTimes article
And as the demands grow for both active-duty and reserve troops, Pentagon officials are nervously watching the long-term effects on recruiting and retention for both.
So far, however, the Army numbers are holding. Through the end of August, the Army had recruited 67,354 new soldiers, exceeding its year-to-date goal by 307, according to the Army Recruiting Command. In the same period, the Army Reserve had signed up 25,212 people, surpassing its goal for that period by 1,257.
Which allays one of my concerns, anyway.
---
Kellog All-bran in The Profit wrote "Even the best of friends cannot attend each others funerals."
The New York Times obituary of Edward Teller was written by Walter Sullivan who died in 1996. What a pity the Times didn't ask Teller to write the obituary of Walter Sullivan.
From another discussion.
---
Examples of typical NASA competence. You may be sure no one of importance will be fired. An accident investigation team will hire consultants, and people will be paid. Why not?
http://www.spaceref.com/news/viewsr.html?pid=10299
And a commentary:
This raises a few questions: 1) Why can't LocMart (or whomever) AFFORD THE 24 EXTRA BOLTS so that BOTH carts are supplied with required hardware? What, bolts too expensive these days? Has no one there ever heard of McMaster-Carr or MSC or Enco? 2) Why did _NO ONE_ look to see if the thing was bolted down? Are aerospace jobs that compartmentalized these days that no one is in charge of checking basic hardware on a system? 3) Why does an Accident Review Team need to be created for someone forgetting to put in bolts? Don't these people have enough to do?
But alas all these questions are rhetorical.
Aleta
The accident review board is needed because the purpose of these organizations is to hire and pay people.
"We need some bolts. Let's take them out of this cart, it's not being used. "
---
The last time I did any serious commuting was in 1969 when I was still a professor at Pepperdine, in the old campus in Inner City Los Angeles. Pepperdine was put there by the Founder because at the time it was a middle class neighborhood near light industry where students could work their way through college, and was an integrated neighborhood. Mr. Pepperdine felt strongly about racial integration.
Anyway I used to commute there from Buena Park in Orange County; we lived there because my last job in aerospace was at North American Downey, and we had a house in Los Coyotes Hills.
In those days there weren't talk radio stations. The all news stations got dull. I listened to popular music in those days. It was pleasant enough. I would have said not particularly memorable except that I do remember some of it. Today's popular music -- now that's really not memorable. I don't think I can name a single song. But that may say more about me than the music.
Anyway, I thought about this the other day, and recalled some of the music of the late 60's. "Hey there, Georgy girl", "Hey there, you with the stars in your eyes," even Sonny and Cher "The Beat goes on" and if I think about it I can probably remember others. "My beautiful balloon".
And of course there were songs from the 40's and 50's I remember. Anyway, I remembered "Hey There, Georgy Girl" although not who sang it or anything, and I thought, if I could find a copy on the net, I'd buy it.
I haven't found a copy. It's probably out there and I simply can't find it. I did find the words, but not an mp3 for sale or not.
So, I thought, since it isn't for sale, I suppose it's available out there through Kazaa or one of those things. Only I have not the faintest idea how one goes about signing up for such, or even if, given that I have a router and a firewall, it's possible to sign up for it; nor do I really want to. I certainly don't want to experiment. I do a lot of silly things so you don't have to, but this isn't one I like.
I don't even know how those things work. How can a part of your computer be available to everyone out there, and the rest of your network be fenced off? I'd imagine that if people have access to part of your hard drive it can't be that hard to get at the other parts.
But I don't know, and I invite comments from those who DO KNOW. Please don't send me speculations; I can speculate. I just have no experience with this and I'd think many of you do. Enlightenment, please.
And if you know where I can find a copy of Georgy Girl that would be nice. My interest isn't quite to the level of going to a record store where I probably wouldn't find it anyway. But I don't mind paying, if anyone with the right to sell it is selling...
===========
Thanks to all those who have sent me an mp3 of the song Georgy Girl as done by a largely male chorus group called the Seekers. It is alas not what I remembered from the radio, which was a singe female voice.
I do thank all those who took the trouble to send it. I am sure that this was the original, and that The Seekers were a great group, but what I remembered was something else entirely, or perhaps my memory is completely at fault. It's hardly a momentous problem.
And The Seekers rendition is very nice.