View 798 Monday, November 11, 2013
VETERAN'S DAY
And belatedly:
Happy Birthday Marines, Marine Family and Friends!
David Couvillon
Colonel, U.S. Marine Corps Reserve, Retired.; Former Governor of Wasit Province, Iraq;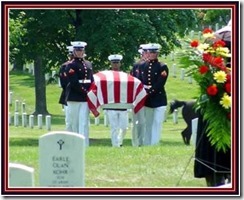 "Transparency and the rule of law will be the touchstones of this presidency."
President Barack Obama, January 31, 2009
Christians to Beirut. Alawites to the grave.
Syrian Freedom Fighters
What we have now is all we will ever have.
Conservationist motto
If you like your health plan, you can keep your health plan.
Barrack Obama, famously.


Logistics: Combat Zone Parts Factory 3.0

Jerry

The U.S. Army continues to develop its decade old MPH (Mobile Parts Hospital) concept for instant fabrication of parts in a combat zone:

http://www.strategypage.com/htmw/htlog/articles/20131109.aspx

"The latest version, called Ex Lab (Expeditionary Lab), is more compact and relies more on 3-D parts builders (3-D printers) and operators trained to help users come up with designs for components that don't yet exist. It's often the case that troops discover the need for a new component or improved replacement part for their equipment. In the past this request had to go back to the original factory for development and manufacturing. But with the software and equipment available now, as well as satellite data links to factories, it is possible to get this work done quickly in the combat zone. Thus, the new name for what is essentially MPH 3.0. The MPH was developed when the army realized that the easiest and quickest way to get the many rarely requested, but vital, replacement parts to the troops was to manufacture the parts in the combat zone." And there's more.

Interesting, I think.

Ed
Sort of like having blacksmiths and farriers as an integral part of a cavalry regiment… Or armourers as part of the king's household.


Freedom is not free. Free men are not equal. Equal men are not free.